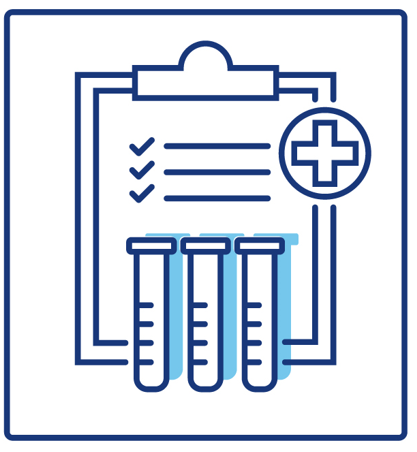 Vitamin D, 25-Hydroxy, Total, Immunoassay
$59.99
Confidential lab blood testing without a physicians prescription. Individuals can purchase tests for cholesterol, thyroid, PSA, allergies and sexually transmitted diseases. The testing service is nation wide with results available, in most cases, within 24 hours via a secure and confidential internet server. Prices are lowest in the nation.
Discount Online Lab Test for Vitamin D, 25-Hydroxy, Total, Immunoassay
The Vitamin D test is used to determine if bone weakness, bone malformation, or abnormal metabolism of calcium is occurring as a result of a deficiency or excess of vitamin D.
Since vitamin D is a fat-soluble vitamin and is absorbed from the intestine like a fat, vitamin D tests are sometimes used to monitor individuals with diseases that interfere with fat absorption, such as cystic fibrosis and Crohn's disease, to assure that they have adequate amounts of vitamin D. Vitamin D tests are sometimes used to determine effectiveness of treatment when vitamin D, calcium, phosphorus, and/or magnesium supplementation is prescribed
Preparation: No special preparation is required on your part for this blood test.
Lab Results: Please allow 3 business days for results.
Please be advised, that our services are strictly self pay and are not eligible for submission as a claim to your health insurance provider. However, you can submit the receipt for reimbursement to many Flexible Spending and Health Savings Accounts for reimbursement.