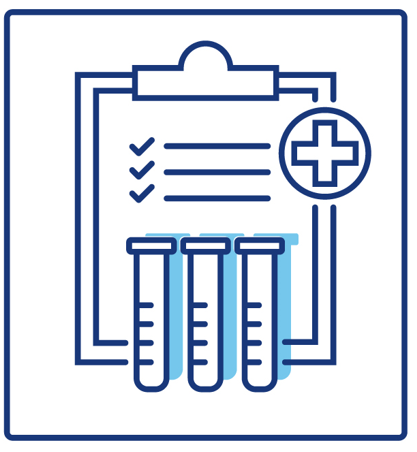 TSI (Thyroid Stimulating Immunoglobulin)
$139.99
Thyroid Stimulating Immunoglobulin (TSI) lab test.
TSI (Thyroid Stimulating Immunoglobulin) – Graves' disease is a classic form of hyperthyroid disease, affecting approximately 0.4% of the population of the United States. It is caused by IgG immunoglobulins, collectively known as thyroid stimulating immunoglobulins (TSI). Can be used to predict relapse or remission of Graves' Disease. This is a non-fasting blood test with an estimated turnaround time of 5 to 7 business days.
Please be advised that our services are strictly self-pay and not eligible for submission as a claim to your health insurance provider, medical bill sharing company, Medicare/Medicaid or other third-party payor.