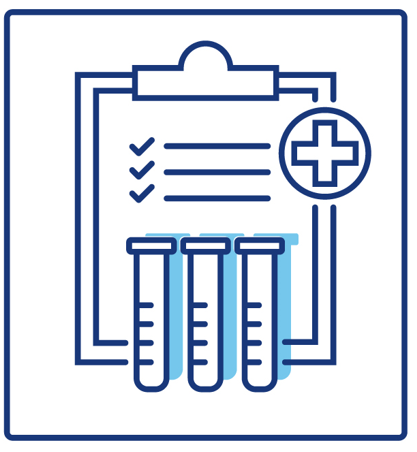 Mercury
$89.99
Test to determine levels of mercury exposure.
Blood test to monitor exposure to mercury.
Mercury is found in small quantities throughout the environment. It is released by the breakdown of minerals in rocks and soils and as a byproduct of fossil fuel combustion and waste incineration. It is inhaled with the air that we breathe, absorbed through the skin, and ingested with food. The tiny amounts to which the vast majority of people are exposed to do not generally cause health concerns, but people who are exposed to dangerous concentrations of mercury (such as might be found at a hazardous waste site) or are exposed chronically to mercury (such as those who work with "heavy metals" in their occupation) may have mercury-related symptoms and complications.
Preparation: For industrial exposure monitoring, you should have your blood drawn after the end of your shift at the end of the work week. This is a blood test. Results report in 3 to 5 business days after the blood draw.
Please be advised, that our services are strictly self pay and are not eligible for submission as a claim to your health insurance provider. However, you can submit the receipt for reimbursement to many Flexible Spending and Health Savings Accounts for reimbursement.