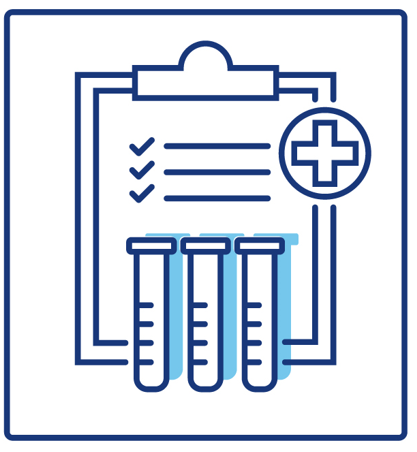 Lipid Panel
$39.99
Lab test to measure cholesterol levels.
Lipid Panel is a basic blood test to measure the groups of fats/cholesterol in the blood that can lead to arteriosclerosis and worsen other diseases such as diabetes, thyroid function, liver, etc.
Cholesterol
Triglycerides
HDL (High Density Lipoprotein) Cholesterol
LDL (Low Density Lipoprotein) Cholesterol
Expect results in 1-2 business days.
Preparation: You should fast 12 hours prior to your blood draw.
Please be advised that our services are strictly self-pay and not eligible for submission as a claim to your health insurance provider, medical bill sharing company, Medicare/Medicaid or other third-party payor.