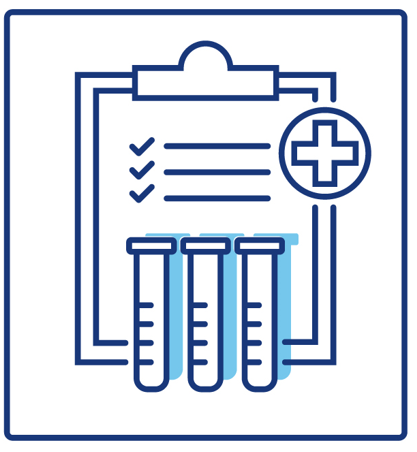 Chlamydia
$74.99
This is a urine test that uses advanced technology (nucleic acid amplification) and is recommended by the CDC and Prevention. It replaces a culture test as the "gold standard" test for Chlamydia & Gonorrhea
This discount online lab test is a urine test that uses advanced technology (nucleic acid amplification) and is recommended by the Centers of Disease Control and Prevention. It replaces a culture test as the "gold standard" test for Chlamydia
The average incubation period for detection, that is the period of time you could get a false negative test result, is typically from a few days to a few weeks after a contact.
Estimated time to receive online lab test results is 2-3 days.
Preparation: At the Patient Service Center, you will be directed to a private lavatory and asked to provide a urine sample in a container.
Note: this is a first void test which means that you should not urinate for at least one hour prior to specimen collection.
Please be advised, that our services are strictly self pay and are not eligible for submission as a claim to your health insurance provider. However, you can submit the receipt for reimbursement to many Flexible Spending and Health Savings Accounts for reimbursement.